ABOUT US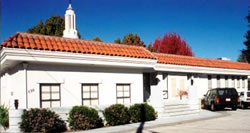 Wave Crest Development Inc. a California Corporation, incorporated in 1976 solely owns eleven properties in Santa Cruz, CA. These properties include research and development buildings, office buildings, residential projects, and their corporate and support facilities. Wave Crest Development, Inc. is also managing member in Chestnut LLC. As an LLC member, Wave Crest Development, Inc. owns a CVS Pharmacy property in Easton, PA, and a Fazoli's property in Lima, OH. Wave Crest Development, Inc. also owns a Hardees property in Ninety Six, SC, Burger King properties in Oneonta & Russellville, AL, a Sonic property in Kennesaw, GA, and a Dairy Queen property in Tomball, TX. Additionally, Wave Crest Development, Inc. has Tenant In Common or Delaware Statutory Trust interests in the following fifteen properties:
- Westwood of Lisle - 296,486 SF Office Complex in Lisle, Illinois
- Edgewater Apartments - 228 Apartments in Lake Jackson, Texas
- Cummings Research Park - 672,328 SF Office Complex in Huntsville, Alabama
- Riverbend Executive Park - 154,529 SF Corporate Park in East Hartford, Connecticut
- Broad River Trace - 240 Apartments in Columbia, South Carolina
- Azure Apartments - 308 Apartments in St. Petersburg, Florida
- Waterford Landing - 260 Apartments in McDonough, Georgia
- Madison Realty Senior Care - 84 Units in St. George & Providence, Utah
- Haven at West Melbourne - 336 Apartments in West Melbourne, Florida
- Gardens at Denton - 384 Apartments in Denton, Texas
- Bourne Pocono Senior Care - 69 Units in East Stroudsburg, Pennsylvania
- Watervue Apartments - 264 Apartments in Lake Charles, Louisiana
- NB Element Student Housing - 288 Units in Sacramento, California
- Ocean Walk Apartments - 297 Apartments in Key West, Florida
- Park Crest Apartments - 400 Apartments in Bradenton, Florida
Wave Crest Development takes pride in maintaining our buildings and meeting our tenant's expansion needs. Our tenants continually tell us how pleasant it is to work with a company that takes care of any issues as soon as they arise and goes the extra mile to make sure they are addressed in a professoinal manner. Wave Crest owns all of the properties it manages and is one of the larger developers in Santa Cruz County.
Carol C. Spragens, President
Carol C. Spragens graduated from Calvin College in Grand Rapids, Michigan with a BA and later attended the University of San Francisco where she received her Masters degree. For twenty-four years she had dual careers: Teaching and Real Estate Development. For the past twenty-five years, she has worked exclusively at Wave Crest Development, Inc., and is presently the President and CEO.
In The Community
Wave Crest Development is an active member of the Santa Cruz Community. Members of our staff have been supporting the Harvey West Association for over 25 years. Wave Crest also spearheaded the fundraising drive for the Santa Cruz Homeless Service Center Family Shelter and the Santa Cruz High School Centennial Committee renovations of the high school auditorium and gym. Curently, Wave Crest is supporting the efforts of the Second Harvest Food Bank and the Homeless Service Center Family Shelter.
Awards:
1991 Annual Scope Award, Award for Excellence in "preservation of a Unique Design" for their office building at 530 Chestnut Street.