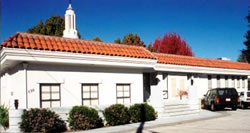 Committed to meeting your needs
Wave Crest Development, Inc. is one of the largest, locally owned property developers in Santa Cruz County. Committed to providing tenants with top quality, office, industrial, commercial and residential space at competitive rates, Wave Crest gives tenants the ability to satisfy their growing business needs. Specializing in Commercial and Industrial Properties and Residential Rentals Wave Crest takes pride in the way it maintains its buildings going the extra mile to make sure all needs are addressed quickly and pleasantly.
Making your goals a reality
Is your business expanding? Do you need a specific build out for your business? Wave Crest will fulfill your expansion needs quickly and efficiently. Property Coordinators will work with you using their expert knowledge and experience to help develop the perfect space for your specialized needs. Because Wave Crest Development owns a large portfolio of buildings we are always able to meet a tenant's changing space requirements.
©2006 Wave Crest Development Inc. All rights reserved.
Home | Commercial & Industrial Properties | Residential Rentals | Land Parcels
About Us | Contact Us